Venice Chiropractic Care • Optimal Health/Wellness
Whether you're interested in a dynamic system to improve your daily health or looking for real, lasting relief for all types of injuries, back pain, neck pain and more, our Venice chiropractor, Dr. James Theriault will develop a unique wellness plan to treat the whole you. Our caring staff specializes in the latest techniques and research such as postural alignment and spinal decompression, Designed Clinical Nutrition, high-quality supplemental wellness and at-home corrective exercises.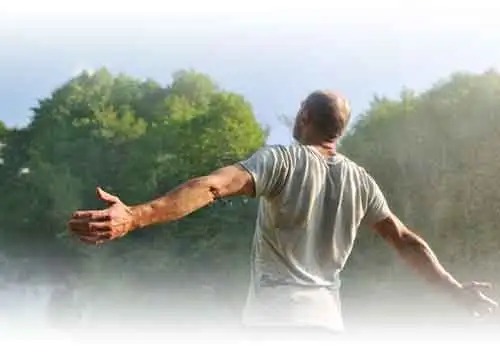 There are several whole-person benefits chiropractic care can offer you and your family. Chiropractic care addresses a myriad of health concerns such as back pain, neck pain, sciatica, headaches and migraines, all types of injuries and much more. Whether you've experienced a car accident injury, sports injury or are suffering from the chronic affects that everyday living can exert on us over time, our chiropractor will incorporate an integrative plan of chiropractic care to meet your goals for everyday health.

Wellness Chiropractor Implements Designed Clinical Nutrition and Spinal Decompression to Address Back Pain, Neck Pain
At your visit, our chiropractor will ask a lot of questions about your chief health concerns, yet also about your daily life and routines. All of these aspects determine the success of your chiropractic care plan. For example, your plan may include lifestyle and nutritional therapies that contribute to your everyday well-being. Patients can benefit from the specialties that Dr. Theriault due to his continued education and experience.

Designed clinical nutrition helps ensure your personal wellness needs are met and maintained. This entails clinically tested and researched supplements are prescribed for your individual nutritional needs. A trusted source for supporting nutrition needs is Standard Process Labs. Standard Process provides high quality, bio-available, specialized clinical formulas to support what the modern person is often missing from their dietary intakes from food. When our body is undergoing repair we require extra levels of particular nutrients. Our Venice chiropractor will prescribe these based on your needs.

Additionally, your wellness plan will include aspects of care such as postural alignment and spinal decompression. Spinal decompression has been shown to treat a wide variety of concerns such as back pain, neck pain, sciatica, sports injury, headaches and migraines, car accident injury and more. Both on-the-job and sports injuries related directly to the spine and peripheral anatomy respond well to a combination of postural alignment and spinal decompression.

Spinal decompression involves lying on a specialized chiropractic table with a non-invasive, distractive force applied to the lower extremity to stretch and elongate the vertebral disc region to create more space between discs. When space is created, not only are herniated discs, pinched nerves and sciatic concerns resolved over time, nutrients are now able to reach and help heal the localized and surrounding tissues.

Our Venice chiropractic clinic is ready to move you beyond back pain, neck pain and more to achieve dynamic everyday well-being. By understanding the combination of treatment and therapies will work best for you, our chiropractor can work with you to create a successful wellness plan.