We value our patients' experience at Theriault Chiropractic. If you are currently a patient, please feel free to complete the following Client Experience Questionnaire. The Questionnaire is in Adobe Acrobat format, and requires the free Acrobat Reader to view.
Download & Print Questionnaire
Dr. James Theriault
---

Christine
Dr. Theriault has helped me to stay active and has relieved my chronic back pain.
---

Rosie
If you are lacking energy and a sense of well being, Dr. Theriault can help you. You do not have to be in pain to benefit, but if you do have pain, he will help you so much.
---

Mary
Great Doctor, made my migraines go away and helped my outlook on life for the better.
---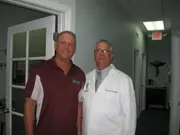 Randy
I have suffered for 20 years with severe lower back pain and discomfort. Dr. Theriault changed everything beginning the very first week.. I am able to enjoy activities again that I have not participated in for years, thanks to him and his office.
---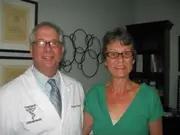 Gladys
Dr. Theriault changed my life, finding problems other could not fix. I am better than I have been in years.
---

Margie
Always feel better when I take the time for an adjustment with Dr. Theriault.
---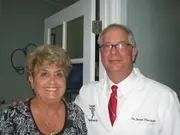 Elizabeth
Dr. Theriault has helped me 100% upon my arrival at his office3. I could hardly walk and after a few visits I feel like a new person. I would recommend him highly to others, thank you Dr. T.
---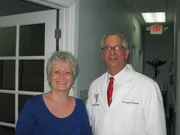 Susan
When I first came to Dr. Theriault my neck was really stiff. Besides adjustments he has given me neck exercises to do that are really helping. He is relieving my anxiety with electrical stimulation treatments. I feel so much better. Thanks Dr. T.
---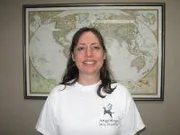 Vikki
I heard about Dr. Theriault from my friend who raved about how much had helped her and increased her quality of life. I have had low back pain since I was on the track team in high school. I misjudged the high beam and landed wrong and twisted a few too many times. Before seeing Dr. Theriault, I was treated by another chiropractor who adjusted my back but never addressed the root cause of my back pain. With this treatment, I would feel better for a short time, but never felt like I was having any real results. Dr. T has helped me with the correct adjustments, supplements and therapeutic exercises. I am healing well and getting stronger every day. Thanks Dr. T!
---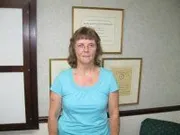 Marge
I heard about Dr. Theriault from my husband Roger. I was having a problem sitting and walking for a long time. I squatted down to pick up a cloth and couldn't get back up. On a scale from 1 to 10, my pain was a 10. I also suffer from severe migraine headaches. I went to Venice Hospital the day after it happened and I saw an Orthopedic doctor a few months later. The hospital sent me home and said it was my back. I knew they were wrong. I know what my back is like when it hurts. The Orthopedic doctor said that the pain was in my head. Dr. T took an x-ray and found a tumor in my femur bone that neither the hospital or the orthopedic doctor found. I had surgery to remove the tumor. Dr. T has helped me out with my migraines greatly. I see him once a month. Dr. T also helped me with my back pain problems. I have seen Dr. Theriault over the past 25 years. WOW! What a difference!!
---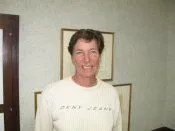 Linda
I started coming to Dr. Theriault's office in February 1986. I had developed scoliosis as a result of a motorcycle accident, in which I suffered a broken leg. This resulted in a shortened right leg. I was treated immediately after the accident in 1960, but the results were not good. I was referred to Dr. Theriault's office by my friend Brian. Under Dr. Theriault's care, I can now play tennis, garden, exercise and walk pain free.
---
Bill
Hello, my name is Bill and I would like to share my Chiropractic experience with you. I started with chiropractic in Colorado during the summer of 2000. I was suffering from headaches that were incapacitating and seemed to be caused by stress. I received spinal adjustments for my neck and back. These treatments eliminated my headaches and allowed me to enjoy life. I have made the decision to continue with maintanence care to help my body to continue to handle the stress and keep the headaches away. Dr. Theriault has been my Doctor of Chiropractic since 2002. With his great care and focus I have continued to live life to the fullest and remain headache free.
---

Florence
I would like to tell you about my chiropractic experience. My son-in-law, Tom, referred me to Dr. Theriault in December 2001 for mid-back pain. My back has hurt on and off for many years.
I had much pain in my back and had an MRI. The MRI showed I had a herniated disk in my mid-back. I saw another chiropractor years ago for the same condition. As I got older the pain got worse so I decided to see someone else, Dr. Theriault.
Dr. Theriault looked at my MRI and wanted me to see a neurosurgeon before he proceeded in case I needed surgery. Thankfully the neurosurgeon said I didn't need surgery and working with Dr. Theriault would be the best thing for me. I saw Dr. Theriault many times for the first few months and now I go once a month. He truly helped me and is still helping me.
---
Joe
I started coming to Dr. Theriault's office on August 15, 1994. I had severe pain, weakness and numbness in my right leg that started in June. However, I had severely strained my back 22 years ago while doing some heavy lifting. By June of 1994 I had a lot of pain in my lower back and down my right leg. When I went to the orthopedist for the injury I had years ago, he prescribed pain pills, muscle relaxers and rest. After 2 months of continuing with these pills I still had no results, only the pain. I saw a medical doctor in June 1994 who did not help at all either.
In August my wife referred me to Dr. Theriault. I have had excellent results without the need for drugs or surgery. I still come in to maintain my health with Dr. Theriault as well as do my exercises and walking. I would recommend people with similar symptoms such as lower back pain and sciatica to consult with Dr. Theriault. He has really helped me regain my health.
---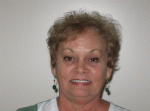 Gloria
I would like to share with you, my chiropractic experience. I first came to Dr. Theriault in October of 1996. At the time I was having chest pains, pain running through my left arm and the left side of my neck. I was weak and always very tired. The color of my skin was chalky and gray. I looked like walking death and I was in a lot of severe pain. I had this condition for about three years and have been treated by medical doctors, physical therapists, and a pain specialist. The results from outside treatments were a waste of time. They did not help me in any way. They just kept me on pain killers, which did not solve the problem, only covered it up. Dr. Theriault has helped me getting me back on track. The weekly adjustments and on-going classes he offers has helped me so much. Dr. Theriault teaches me how to get to know my body and how to take better care of myself. As long as I do what Dr. Theriault recommends, I feel and look like a new person! I thank God for Dr. Theriault and his wonderful staff.
---
John
In the summer of 2005, just prior to moving to Florida from Massachusetts, I suffered a neck injury while surfing on Cape Cod. The wave abruptly died and I took a header crashing head first into the sand. After many x-rays and months of a neck brace, I was given a script for pain medication and was told I was lucky I didn't break my neck. I came to Dr. Theriault on the recommendation of my physical trainer, and after a few weeks of adjustments, I began to notice a marked improvement. I could turn my head more easily and had less pain. Today, I have about 80% movement and relatively no pain. Unfortunately, as good as I feel I have not gone back to surfing! I continue to see Dr. T for regular adjustments and follow his home exercises.
---
Marcus
I have suffered with migraine headaches my whole life. Dr. Theriault has helped me with my other doctors to bring the chronic daily head pain to a tolerable level. I have not been to the ER for 4 years now. I have appreciated the enthusiasm and passion to provide healing based on the training and experience he has. He is part of my health care team. Thank you Dr. T!
---
Kristie
My name is Kristie. I have been a patient of Dr.Theriault`s since March 2017. I have had migraine headaches for years, but after a car accident made them much worse and were very severe. Prior to coming to Dr. Theriault I was treated by general practitioner's. I continued to have headaches even with the medication. I was referred by my spouse who is also a patient of Dr. Theriault`s. My Results have been excellent and the treatment has been wonderful. My migraines have decreased drastically in severity and frequency, and have told my family and my church congregation about Dr. Theriault`s results
---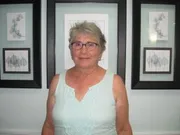 Yvonne
I first started seeing Dr. Theriault in 2014. I have experienced back pain due to poor posture and curvature of my spine since I was in my 20`s. Pain would make it difficult for me to sit for long periods of time. I had been under treatment for this pain by other chiropractors in the past. I would get some relief but never made lasting progress until he started being treated by Dr. Theriault. With Dr. Theriault`s treating my whole body, I have had excellent results. Now I can walk, sit and stand without pain.. He is gentle and compassionate, and I am so happy that I found Dr. Theriault through an online search.
I have referred my husband to Dr. Theriault, and tell everyone who says they have back pain to come see Dr.Theriault as well.
---